Embedding the GitHub contribution graph
Egor Bulychev, source{d}
Embedding the GitHub contribution graph
Egor Bulychev, source{d}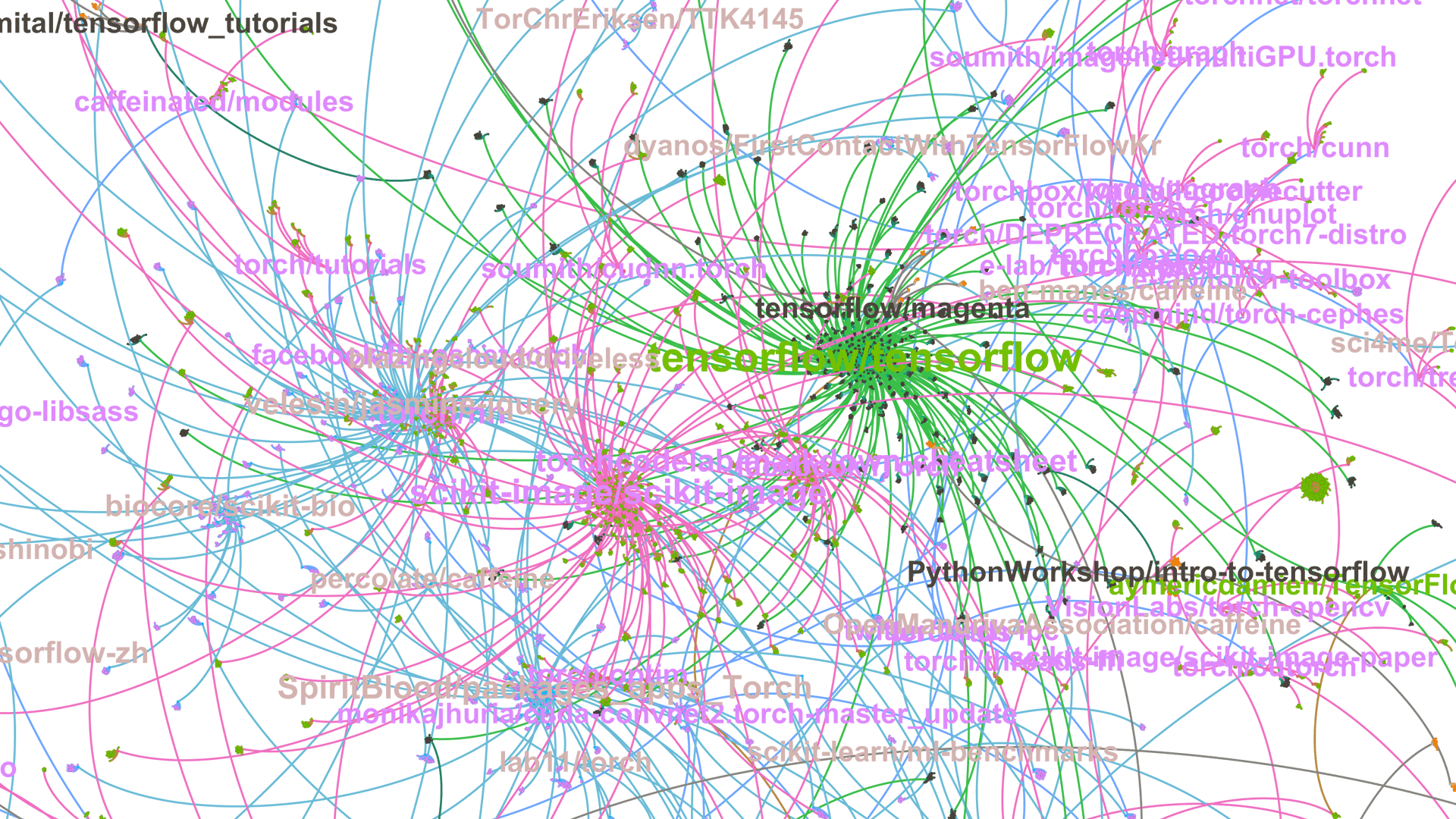 About me
Data Scientist, Machine Learning @ source{d}
Education: robotics
Switched to ML/DS in 2013
Plan
goo.gl/gtZbyc
Motivation
Dataset description
Algorithms
Algorithms: Swivel & node2vec
Training details
Results
Motivation
Labeled data is expensive
Unlabeled data is available
Most of the data has some structure
In most of the cases: item & context
This structural information can be represented as embeddings
We want to encode

developer-repository relations in continuous vectors
Where to take the data?
Commit datasets:
BigQuery will charge you money.
Dataset description
16.6M repositories
6.6M developers
452M commits
Bipartite graph - developers & repositories
Non planar graph
Adjacency matrix
Cij is the number of commits done by developer i to repository j
Cij = Cji
Non-zero elements: <10-7
Algorithms
Autoencoders, RBM, t-SNE, PCA, etc.
What to use: Swivel
Description
Complexity: O(co-occurrence matrix) - useful on huge corpuses
Handling unobserved co-occurences: identity matching
Parallelism: co-occurence matrix -> shards
Quality: best results (according to paper)
What to use: node2vec + fastText
Description
Complexity: O(size of the corpus)
Handling unobserved co-occurences: character ngram
Parallelism: like word2vec
Training details:
Dataset is skewed
Filter out repositories with less than 6 contributors:

222k repositories
1.2M developers
Training details
Swivel pipeline
Filtering
Graph -> corpus
Corpus -> co-occurrence matrix
Co-occurrence matrix -> shards
Random init
Iterative approximation of PMI
Training details
node2vec pipeline
Filtering
Graph -> corpus
Random init
Iterative approximation of PMI
Training details
Swivel pipeline: Graph to text corpus
for repo in repos:

for dev in repo.developers:

create pair (repo, dev)
repeat pair n_commits time

dump to file

result: "repo dev_1 repo dev_1 repo dev_2"
result: ≈2 GB corpus
Training details
node2vec pipeline: Graph to text corpus
def random_walk(node, max_len):

# There could be many random walk strategies
# Our case: probability n1 -> n2 ~ n_commits(n1, n2) / n_commits(n2)
return __alg__(node, max_len)
Training details
node2vec pipeline: Graph to text corpus
for node in graph:

for _ in range(n_random_walks):

path = random_walk(node, max_len)
dump to file

result: "repo1 dev1 repo42 dev137 repo167 dev42"
result: 10 random walks * 80 max_len ≈6 GB corpus
Training details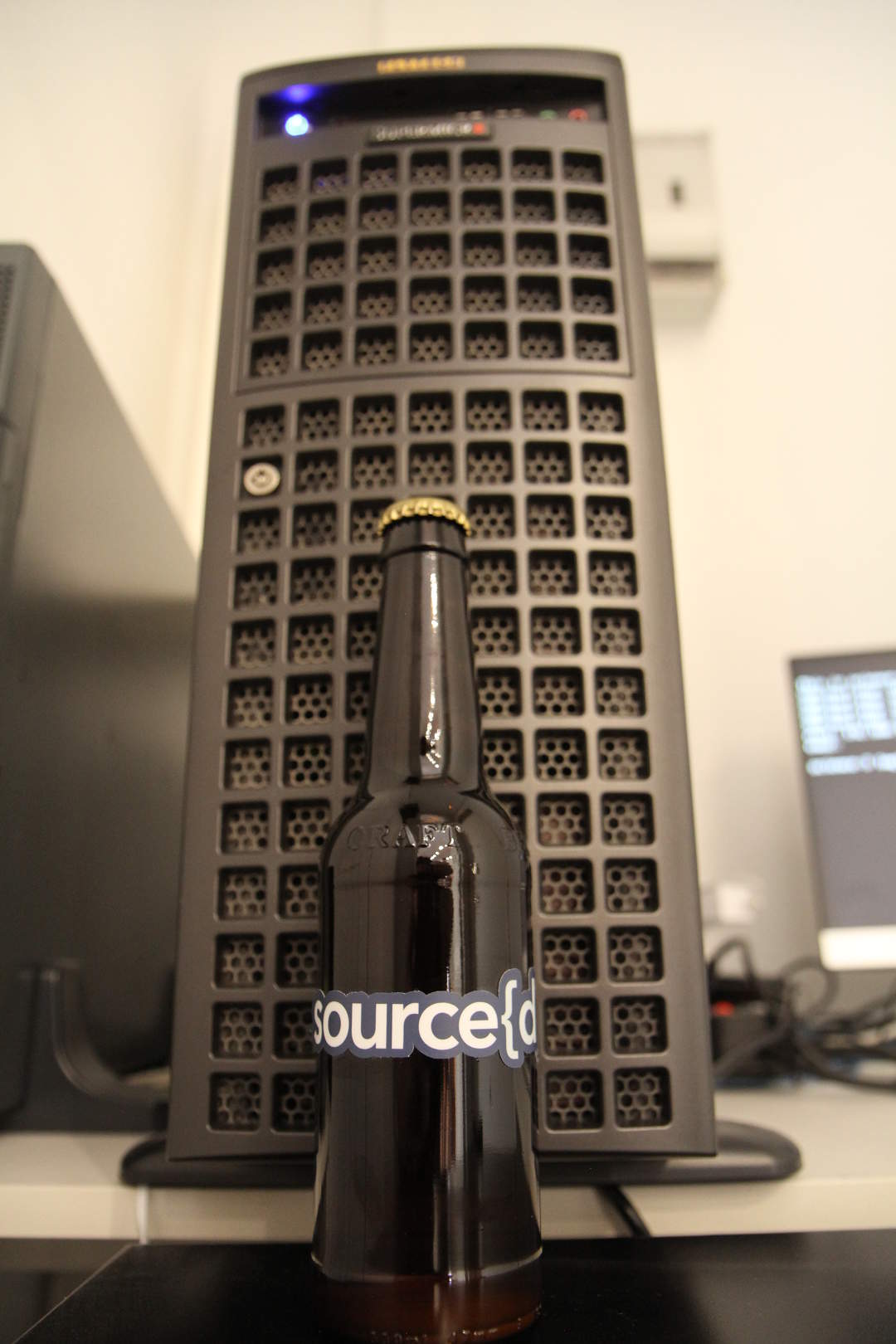 Hardware:

2 * Titan X 2016
2 * GTX 1080 Ti
(Brewery)
Training details
Swivel:

Embedding: 100
Epochs: 40
Duration: ≈0.5 hour preprocessing + ≈24 hours training

node2vec:

Embedding: 100
Epochs: 40
Duration: ≈6 hours preprocessing + ≈2 hours fastText